Empowerment. "A word that has been on the minds of all our clients for about a year and a half now," according to Chloé Grabli, partner at Fabric and host of the evening. Companies have almost unanimously expressed their desire to move towards this way of working. It  consists of committing teams towards a common goal, whiledeveloping the autonomy of each team member. But how do you make this happen?
To answer this question, enter three guests: Mickael Drouard (co-founder and partner of Fabric), Yann Bresson (Director of Orange Campus Management) and Stéphane Pensivy (Director of Operations France for Orange Business Services). All three are the authors of the book La Gouvernance Adaptative whose subtitle – "Libérez le pouvoir d'agir en entreprise" – is a call to action to free the pent up energy within every organization.
Changing individual and collective attitudes
Is there a magic formula for transforming an organization and developing empowerment? Certainly not. But a few key insights can help you get started.
For Stéphane Pensivy, while it is necessary to use a clearly defined method to transform an organization towards more agility, it is in itself not enough. It is essential, to work in parallel on individual and collective postures: not just doing agile but being agile. This is only possible, Yann Bresson explained, if the "boss" of the organization is fully committed. His leadership is essential because it is not just a question of doing things better, but intead to be really committed to doing things differently. Managers will have to change their postures, explained Michael Drouard. No empowerment is possible, if managers do not trust their team to manage and make decisions by themselves, close to the field.
The Adaptive Governance method deployed, with its processes, tools, and rituals, facilitates this change in postures, said Stéphane Pensivy, but it needs to be complemented by self-knowledge. It is, in fact, essential that the leader and his or her board of directors be fully aware of what they are capable of doing. For, as Yann Bresson said, transformation will only succeed if managers align the way they behave with what they want to implement (congruence) and if they accept to revisit their governance bodies.
Raise the level of play of the team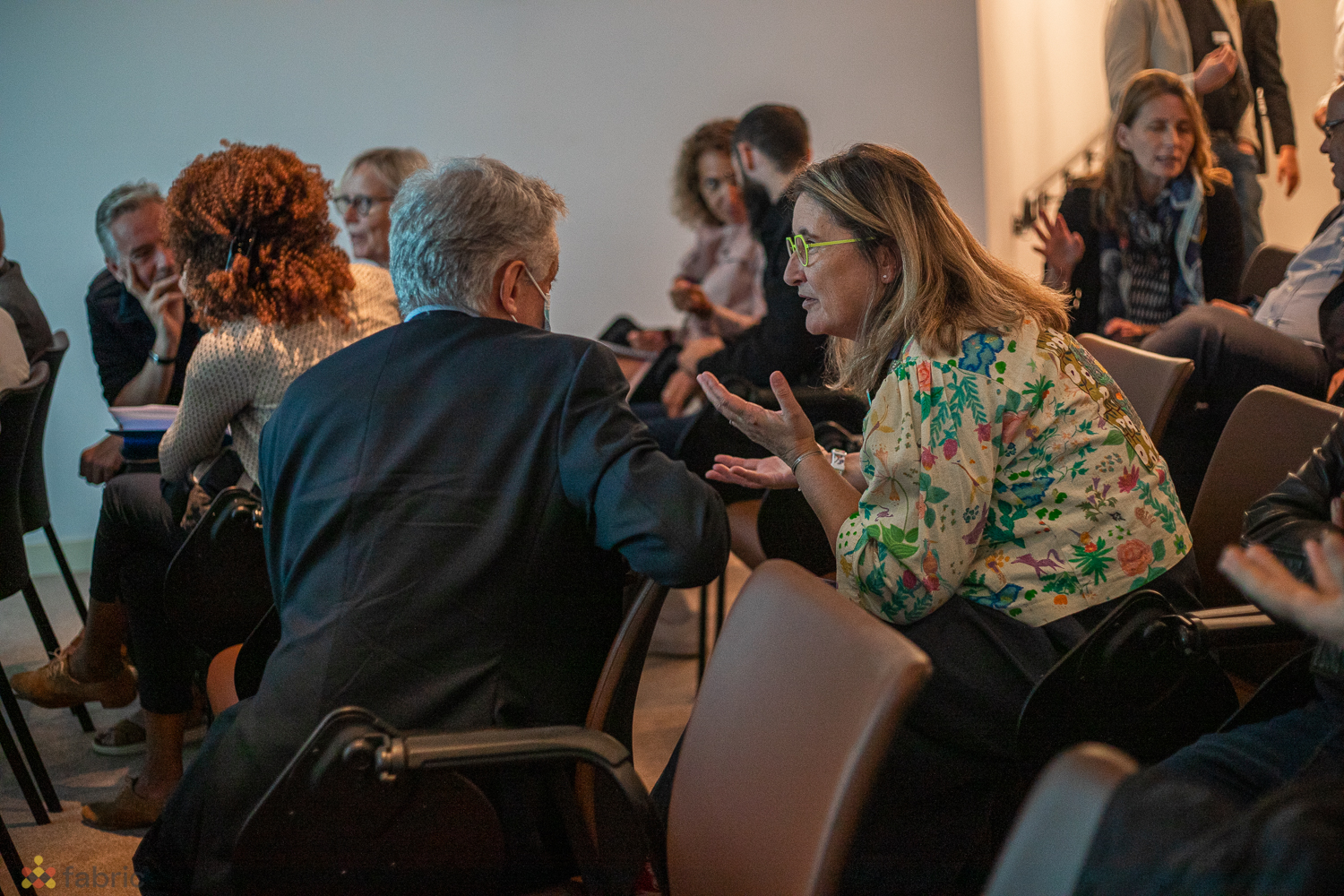 Embarking on the transformation of your company is very demanding, time-consuming and often generates discomfort. So why would you embark on such an arduous venture? The most common reason is related to business issues, explained Mickael Drouard. There is a case for change, a risk, an opportunity… "something bigger to go after that is unattainable if we don't change the organization and the way we decide". The reason may be more personal, as in the case of Stéphane Pensivy, who was driven by two ambitions: on the one hand, to have an organizational framework that would reduce conflicts between people; on the other hand, to offer his employees the possibility of being the same person inside and outside the company (congruence always).
Whatever the reason for the transformation, the first step proposed in Adaptive Governance (AG), developed by Mickael Drouard, is to look at a team and an organiation's Purpose and, consequently, to ask the question of value creation and the impact of the company on its ecosystem. This work leads to reshaping the structure of the organization so that it serves the Purpose and acts  directly on its culture. For example, by improving the quality of meetings we can address issues more effectively, quickly and fairly.
According to Mickael Drouard, these adaptations to the organization, both structural and cultural, bring a form of wisdom that raises the level of play of the teams. So much so that they do not consider going back, as shown by a srecent urvey carried out within Orange among the entities that have implemented AI: 92% of the employees questioned said they did not want to return to the old organization. Why? Because, Yann Bresson revealed, the benefits of the transformation were particularly tangible: increased trust, faster execution, improved listening, calmer relationships, the feeling of belonging to the organization…
After a few questions from the audience, the evening continued with a warm and lively cocktail and a signing session with the three authors.