How many times has your organisation failed to transform?
You know the principle reasons why transformations often fail. Maybe you have even experienced them:
The transformation is not owned by collaborators
The theoretical approach does not match the reality on the ground
It relies too much on charts, indicators… and not enough on people and their ways of working
Maybe you pushed too hard and told people what to do. Or perhaps you gradually became dependant on powerpoint explanations. You may even have hired an external consultant to drive the transformation for you. This failure has a cost: you become less relevant in your market, your organization becomes incomprehensible, leading to your employees resigning, creating vital gaps of know-how in your company.
1. Soft – Energy is coming from the inside, not the outside
Kurt Lewin's experiment (1943)* showed us that when a group listens to instructions only, change has only a 10% chance of succeeding. But when a group is involved in a conversation that will lead to a decision, when everyone has the opportunity to express their doubts and fears, the change has more than a 50% chance of succeeding.
Do not try to convince people, involve them.
2. Hard – Framework enables new behaviors
When the Paris City Council decided to increase bicycle adoption in the capital, it didn't just host conversations. It also built infrastructures. It has built kilometers of bike lanes, made
shared bikes available.
In organizations, these infrastructures are called meeting frameworks and practices. You have to identify and implement practices that fit your objectives!
Do you want to give it a try ?
Change requires above all early experimentation. To improve your chances of success, start by including people, then identify the right frameworks to try out ! In our experience, the approaches above encourage people to be more accountable and engaged. And that means greater speed of execution, and a new adaptive mindset.
(*) More on Psychology and the process of group living, by Kurt Lewin here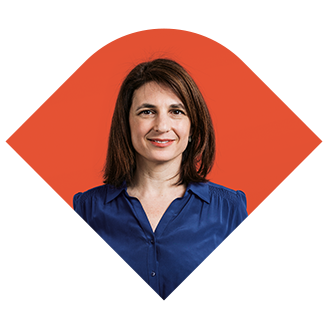 I am contributing to generate a future of work desirable for people, organisations and society. I include diversity and connect polarities that are too often split apart : science & humanity, freedom & constrains, profit & ethics, local & global, preservation & creativity, digital & human.
Chloé Grabli
Partner
Learn more on Linkedin